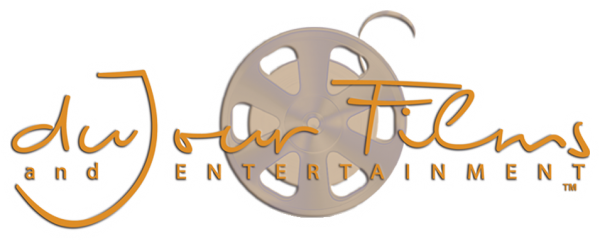 Investors Statement
du Jour Films and Entertainment with 27 years plus of experience in the entertainment industry, has funded a number of award winning projects. Our staff is comprised of talented professionals possessing expertise in all facets of the media property life-cycle. We bring projects to the table with a wide range of genres that can appeal to all audiences.
du Jour Films and Entertainment is not a project clearing house. Each of our projects is rigorously screened along the most stringent guidelines. Projects with compelling story lines must qualify in other areas in addition to content, including:
Script Mechanics
Marketability
Same Genre Performance History
Bankable Director and Talent with Letters of Interest
Product Placement and Merchandising Feasibility
Production Requirements
Additional Broadcast Revenue Streams
Overall Profitability
In addition to providing highly profitable filmed entertainment opportunities, du Jour Films and Entertainment also contains merchandise and manufacturing capabilities. du Jour Films and Entertainment takes project-based merchandise from concept to market, utilizing robust retail distribution channels in conjunction with theatrical releases and television broadcasts. In turn, this allows for faster, more efficient investment returns and additional market penetration and we welcome the opportunity to explore methods in which we might facilitate the introduction of profitable, high-quality entertainment properties to the global market.