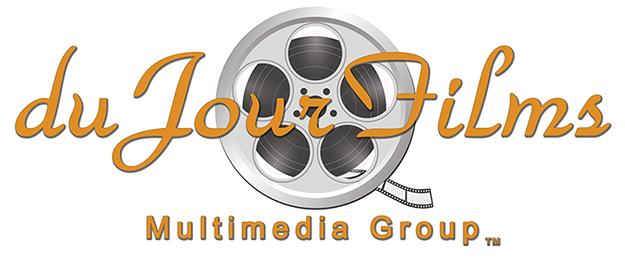 Film – Television – Music – Entertainment Events
Projects
9-1-1  WHAT'S YOUR EMERGENCY
Genre: TV Series-Action Drama
Produced by: du Jour Films and Entertainment
Created by: Robert L. Miller
Inspired by: Sanedria Potter-Holt and Roger Collins
Logline: This series is about the men and woman who respond to the 9-1-1 calls. They are always there for us and they band together to answer our calls for help.  These men and woman of the 9-1-1 Emergency Dispatch Units are in truth, "Unsung Heroes". We don't see their faces but we do hear their voices. Their voices comfort and console many, as well as dispatch the emergency personnel to our aid. When we dial 9-1-1, we will first hear: "9-1-1 WHAT'S YOUR EMERGENCY?"
NYC STYLE
Genre: TV Series-Situation Comedy
Written by: Karen Simon
Logline: This series centers on three best friends who grow up in the Hamptons. They are known for their partying, shopping, famous friends and various men. They all move to Manhattan to secure their respective careers and to also find Mr. Right.
MOMMA WHERE ARE YOU?
Genre: Audible Book
Written by: Alexander R. O'Neil
Logline: The eldest of four foster children takes heroic risks to protect his brothers from heinous abuse.
SURVIVING THE 7 DEADLY SINS
Genre: Biographical Novel
The story of Richard Dent, Sr. by: Heat Anthony
Logline: The true story of a professional gentleman of leisure and drug addict who to changed his life to became. A loving father, a mentor of youth, an entrepreneur and a devout Muslin.
THE BLACK AMERICAN HISTORY CHANNEL
(THE HISTORY OF ALL AMERICANS)
Genre: Historical Documentaries and Features
Logline: The portrayal of the Black race in America is being documented in a factual and positive light as never before. The Black American History Channel will be documenting series in 1, 2 hour formats and several mini-series that defines and captivates the viewing audiences of the multitude of contributions made by Black Americans. The true history of America must also cover that of Asian, Native American and Latino history in America.
Topics include: The Old West, Business, Science, Space, Military History (dating back to the French and Indian War), Inventions and Inventors, Judicial, LGBT's (the many Heroes and Artist), Literary, Music, Film, Sports, The Harlem Renaissance, Women and the many Unsung Heroes.