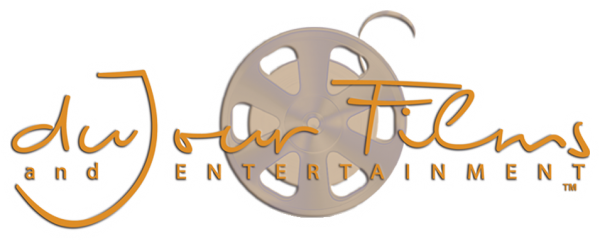 Industry Links
Black American History

Black American History, Inc. is a 501(c)(3) non-profit educational production company that perpetuates a positive and factual image of the history of Black Americans as well as other minorities who helped to build and make our great nation what it is. BAH and its team has devoted many years and thousands of hours into the development of over 29 concepts of topics that will help to bridge the divide that exists and join people together through quality educational and enlightening programming.

 

Universal Pictures

We invite you to bring your motion picture, television, commercial and music video needs to Universal. Take advantage of our vast production facilities competitive rates and more than 80 years of production experience.

 

Sony Pictures

Sony Pictures Entertainment's global operations encompass motion picture production and distribution, television programming and syndication, home video acquisition and distribution, operation of studio facilities, development of new entertainment technologies and distribution of filmed entertainment in 67 countries worldwide.

 

Warner Brothers

WARNER BROS. ENTERTAINMENT, a fully integrated, broad-based entertainment company, is a global leader in the creation, production, distribution, licensing and marketing of all forms of entertainment and their related businesses. Warner Bros. Entertainment, a Time Warner Company, stands at the forefront of every aspect of the entertainment industry.

 

The History Channel

History made every day™

Every day, we grab people everywhere with our entertaining take on life.

 

20th Century Fox

Fox Entertainment is one of the most recognized producers and distributors of film and television programs. It's collections of diverse program networks extend across most every popular genre.

 

Lionsgate

Lionsgate is the premier independent producer and distributor of motion pictures, television programming, home entertainment, family entertainment and video-on-demand content. Its prestigious and prolific library is a valuable source of stable, recurring revenue and is a foundation for the growth of the Company's core businesses.

BBC America

Presenting Britain's best shows and groundbreaking American originals, BBC America is home to brilliant television from both sides of the pond. BBC America brings U.S. audiences the latest hits and biggest stars from the UK with a new generation of award-winning dramas, comedians, and groundbreaking non-fiction shows.

PBS: The Public Broadcasting Service

PBS and our member stations are America's largest classroom, the nation's largest stage for the arts and a trusted window to the world. In addition, PBS' educational media helps prepare children for success in school and opens up the world to them in an age-appropriate way.

American Heroes Channel

In March 2014, the channel was rebranded as American Heroes Channel, with the intent to "provide more history based, narrative-style documentary programming". The channel tells the stories of people who stand as real heroes, who stand up for what's right, to challenge the odds, to not back down.