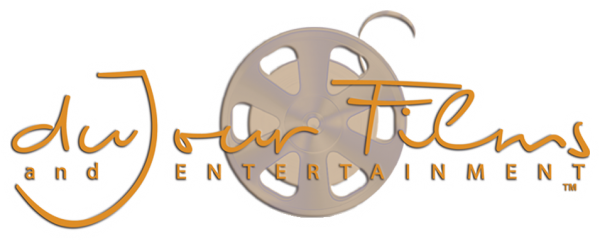 Submissions
du Jour Films Multimedia Group's business is to secure funding, develop, package and produce motion picture, television and entertainment projects for sale and or distribution. Our mission is to not only entertain, but also to educate, to touch and to inspire audiences with captivating genres that have a positive and universal appeal.
All Literary Submissions MUST BE submitted with:
SYNOPSIS, LOGLINE, CHARACTER BREAKDOWN, PROOF of AUTHORSHIP and
WGA / LIBRARY of CONGRESS REGISTRATION
Mail:  du Jour Films Multimedia Group

           P.O. Box 570846

           Tarzana, CA 91357-0846

Email:  r.miller@dujourfilms.com
PLEASE NOTE
If du Jour Films Multimedia Group enters into a "FINDER AGREEMENT" for the finance and or sale of Literary and Film projects, a retainer fee will be required. du Jour Films Multimedia Group nor its agents will represent Writers, Producers, Directors or Promoters as an Agent, Manager or Legal Representative.